David Newman | RXSG CEO on 8th Sep 2023
We've all been through the fire drill before.
8 June • David Newman • RXSG CEO
The workout includes jump rope, so we wander over to the scary wall with the rusty hook and start rummaging through the tattered ropes until we find our favorite one with the stripe on the handle that we almost got 2 double unders with last time. I end up in a tug of war over it with 78 year old Gladys. But she can find another rope.
She's no match for my superior strength and determination. The coach is mad because the workout is starting 10 minutes late while we were all trying to find the right jump rope and set up our workout space. During the workout, I manage 1 1⁄2 double unders in a row again and huck my rope across the gym and yell, "You can have that stinking rope, Gladys!! It sucks!"
Offering crappy jump ropes is as reckless as providing rusty barbells.
When a member uses a jump rope that is not the correct length for them, they will immediately develop improper positioning, which will lead to faulty mechanics and ingrain poor movement patterns. If a member uses a rope that is too lightweight and does not provide an adequate amount of resistance, they will develop poor timing and rhythm. This will lead to a lack of coordination while trying to learn higher-level skills such as double unders and crossovers. I can't tell you how many times I've encountered superhuman athletes who could perform the most amazing lifts and gymnastic skills but would jump rope as if they were in the midst of a seizure. All because they learned with the wrong size and weight of jump rope.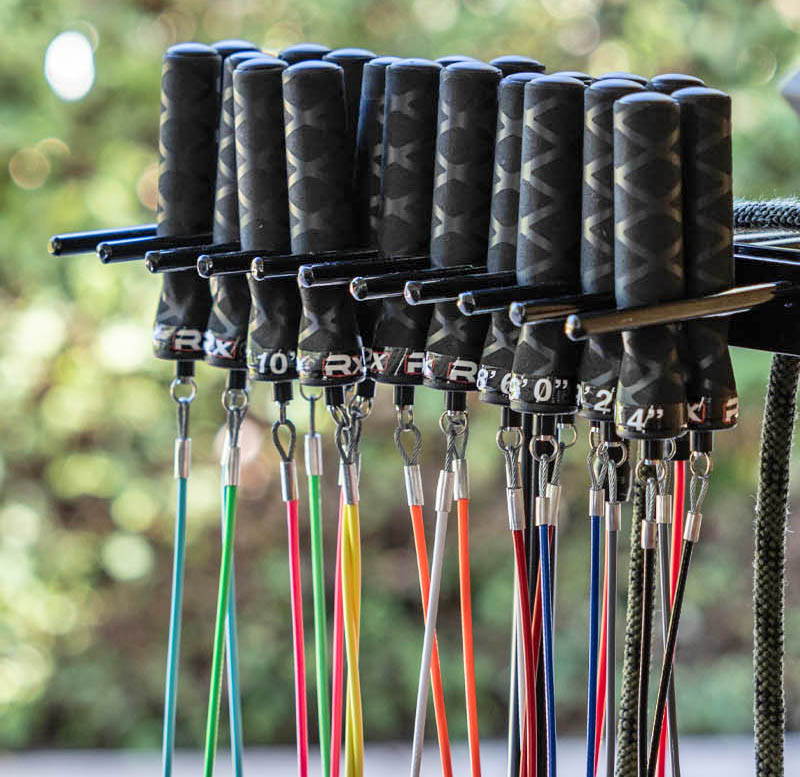 Shop Gym Packs & Cable Replacements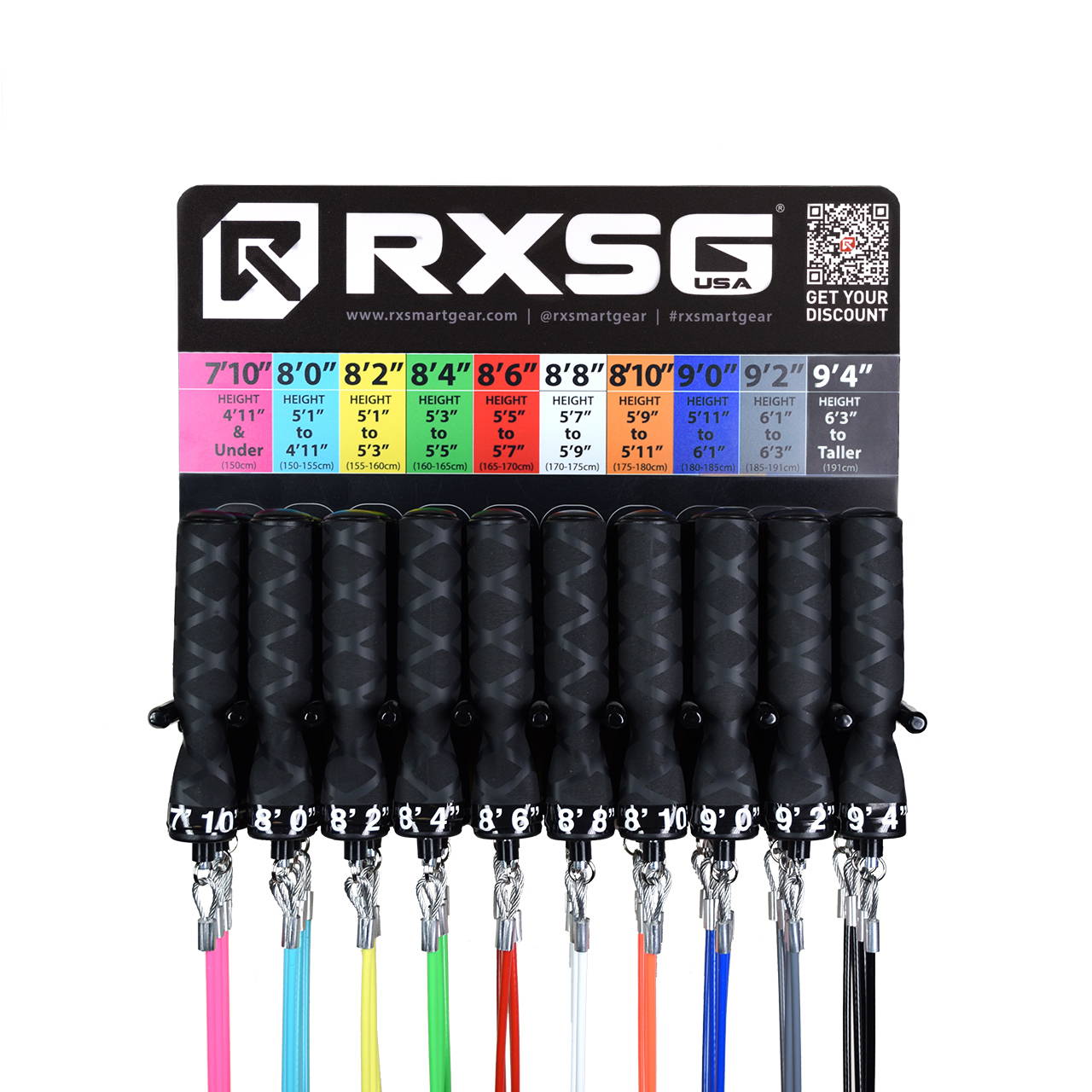 Providing inadequate jump ropes is even more of a crime committed by gym owners given that we created the most comprehensive jump rope Gym Package over a decade ago.
The Rx Gym Package specifically solves this problem for gym owners as well as providing members with a much more enhanced learning experience. The Rx Gym Package provides 10 different-sized ropes, labeled and color-coded. They hang organized on a wall-mounted rack by the handles, so the cables don't get tangled or kinked. The sizing chart provides guidance on proper rope sizing based on height. Each jump rope comes with our patented Omni Directional Swivel System on ergonomic handles. The pvc-coated cables are the perfect weight to provide enough resistance to learn proper timing and rhythm. The packages are offered in full packs with 20 jump ropes (2 at each size) or half packs with 10 jump ropes (1 at each size). So, I implore all gym owners to stop putting their members through the jump rope fire drill and help them get Rx'd by providing them the best jump ropes in the industry. It is scientifically proven that a member with silky.
Other Product Recommendations