Ericka Arguedas - Marketing Manager @ RXSG on 1st Feb 2023
---
Rx Smart Gear has released its 2023 Valentine's Day limited edition jump ropes: The Venus EVO G2 Speed Rope and The Rx Rosecrans Original Rope.

---
Anyone searching for a top-notch jump rope has a lot of options, but both the Venus EVO G2 Jump Rope and the Rosecrans Original Jump Rope are the highest performance and long-lasting picks. They function smoothly and are dependable as well as customizable. It's a wonderful opportunity to demonstrate your love for both fitness and your special family, friend and partner that has always been there for you. We dedicate these special limited edition for Valentine's Day Jump Ropes to you and them, because we know that they undoubtedly suit the needs of all jumpers, no matter how experienced they are.
RX Smart Gear EVO G2 Speed Rope and RX Original Jump Rope are two of the most popular jump ropes on the market. They are renowned for their premium design, dependability, and efficient operation.
Both intermediate and experienced jumpers should utilize the EVO G2 Speed Rope, while beginner users who haven't mastered over 50 consecutive double unders should use the Rx Original Jump Rope.
Both of these jump ropes are versatile exercise tools that may be used for cross-training, cardio, and endurance exercises.
The lovely red and pink camo handles on these limited-edition ropes make them the ideal Valentine's gift for the fitness enthusiast in your life.
VENUS EVO G2 SPEED ROPE
Inspired by the goddes of love, the Venus EVO G2 speed rope features the usual high performance with a unique beautiful red handle design. We added white and pink traction bands to offer the same excellent hold and grip that the EVO G2 is known for. Durable hard PVC coating cable in red and can be custom fitted to any jumper based on their height. Includes EVO G2 case.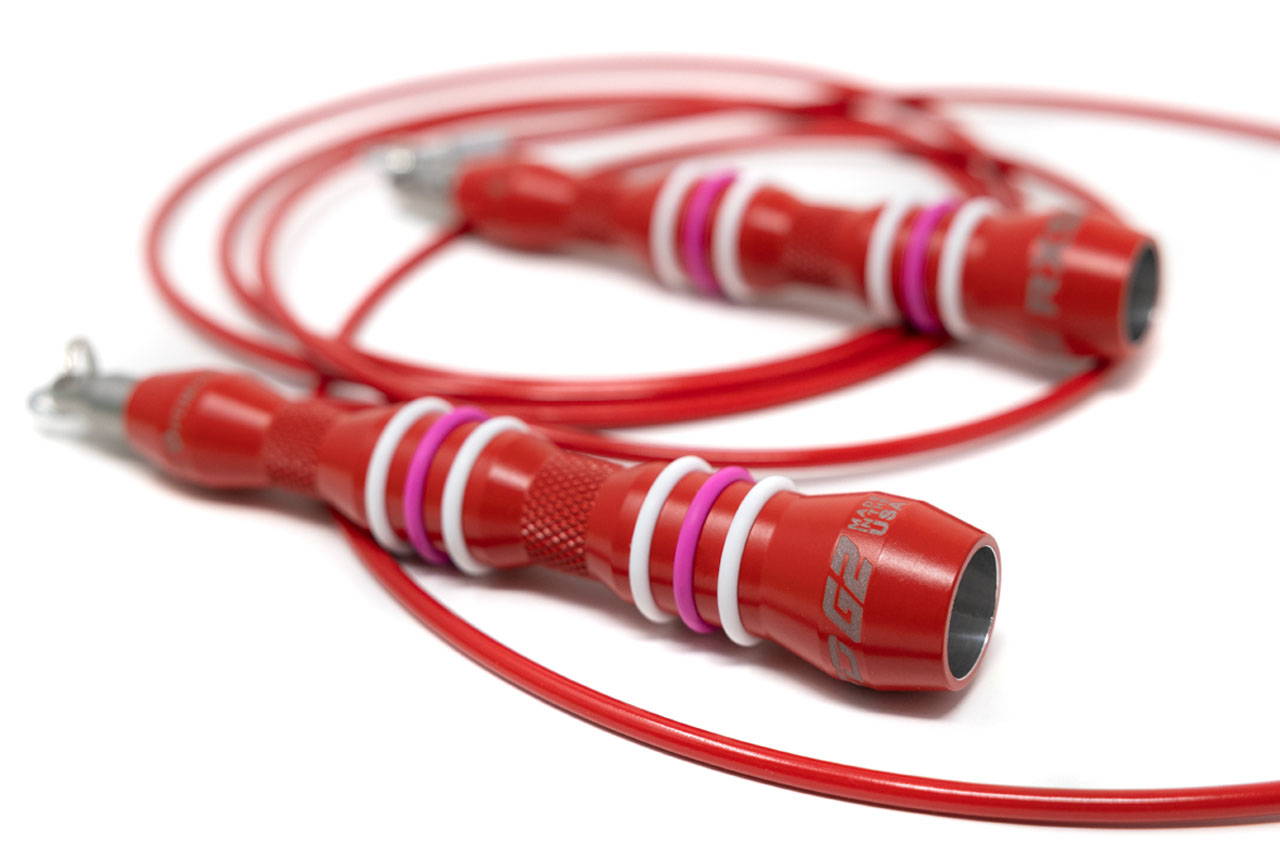 ROSECRANS RX ORIGINAL ROPE
This timeless RX Original Jump Rope inspired by another San Diego spot, comes with the usual straightforward, effective handle in a cool pink camo pattern, comfortable to hold and secure grip. A white high quality durable cable completes its design. It's entirely adjustable to fit any jumpers based on their height. Includes Rx Original bag.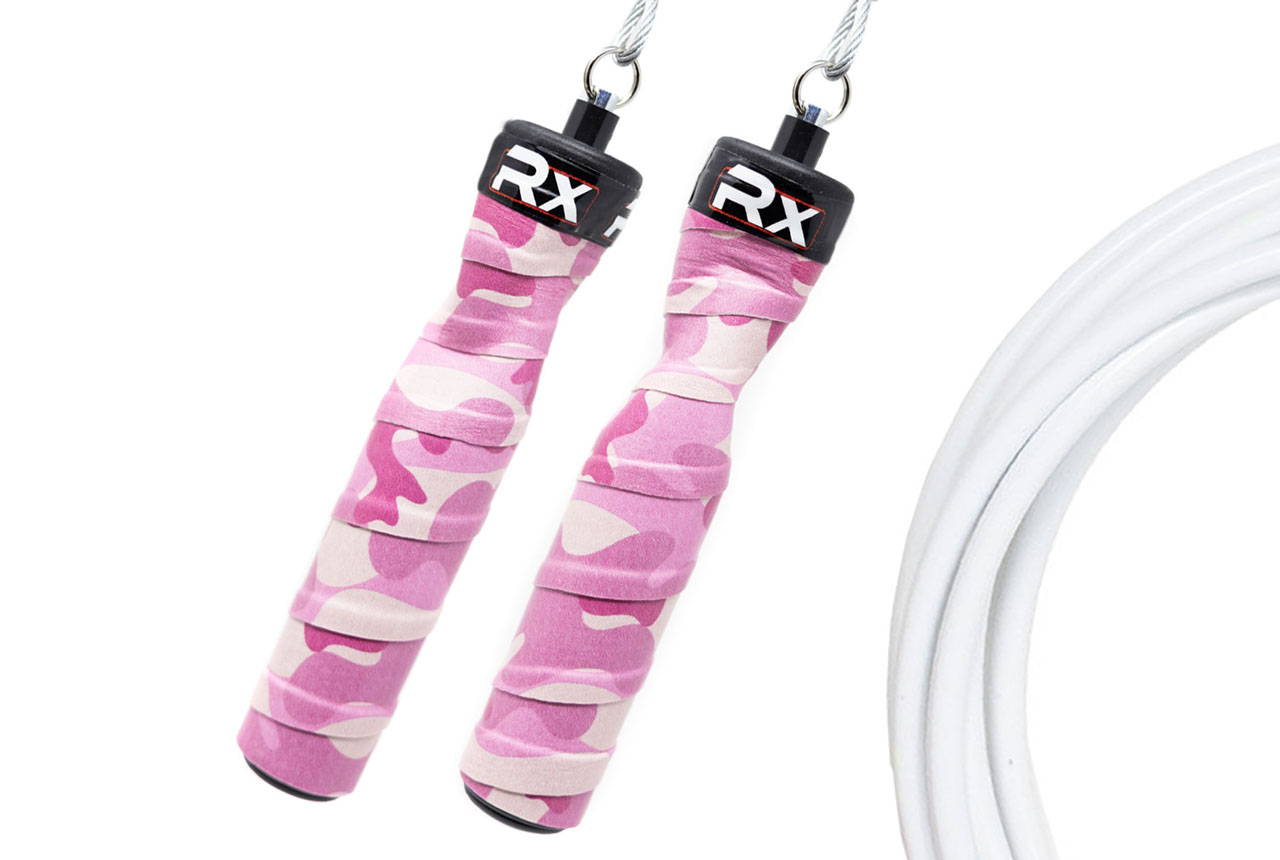 The Valentine's Day limited edition release of the EVO G2 Jump Rope and Original Jump Rope is a wonderful way to express your love for fitness and your significant other. These ropes are sure to satisfy their needs and offer a smooth and comfortable jumping experience, whether they're a novice or an experienced jumper.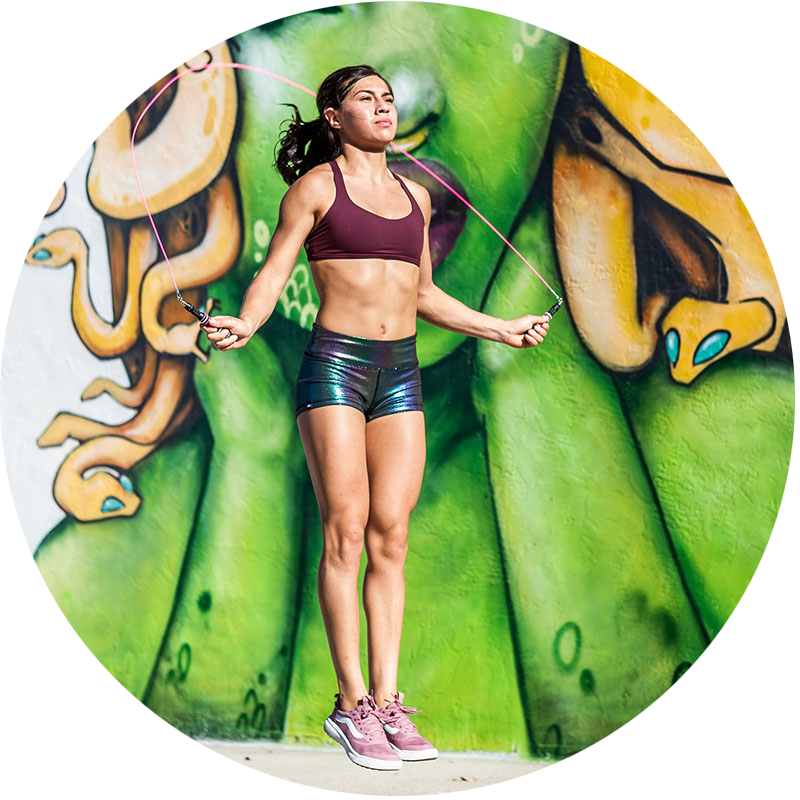 Athlete - EVO G2 Speed Jump Rope
"The best speed rope on the market by far. This rope is the pinnacle of speed ropes. From design to functionality this thing is just miles ahead of every other rope on the market. Highly recommended!! This rope is so fast and smooth! Testing the handles straight out of the box they spun forever and have continued to do so. I've used quite a few higher end speed ropes and this one is definitely a step above. 10/10 would recommend."