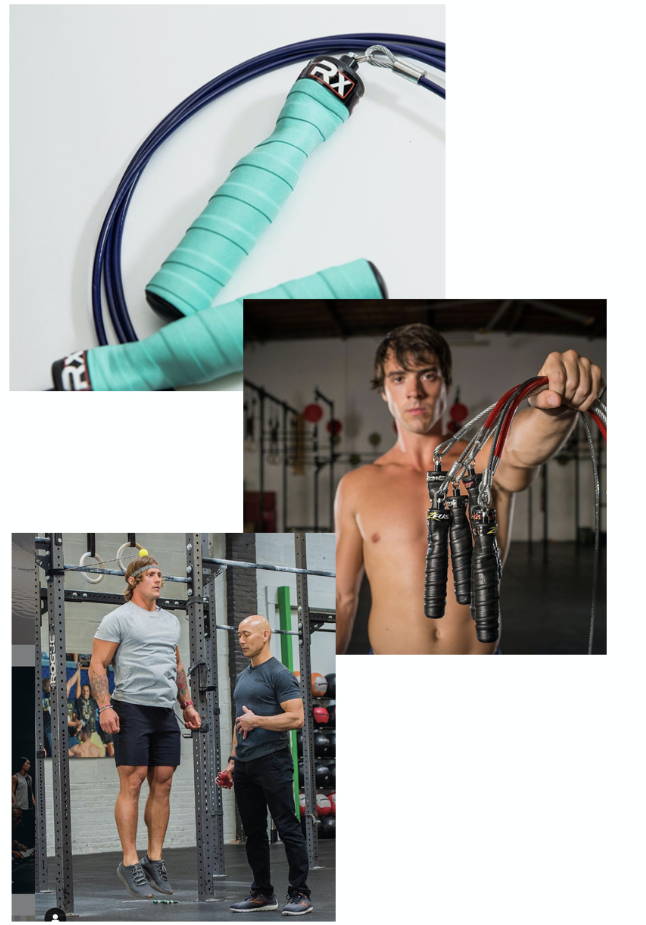 BORN OUT OF NECESSITY
THE BEGINNING

OF RX
Rx Smart Gear unwittingly started in the back of a small, 2 car garage in El Cajon, California USA, in 2008. It started with 2 simple questions; "why am I so bad at this?" and "how can I get better?" Those 2 questions launched the beginning of a garage hobby obsession that blossomed into a global leader in fitness equipment and training methodology. The purity and innocence of those humble beginnings are at the heart and core of our business and we believe are the sole reasons for our success. We never set out to make a bunch of money, build anything for public consumption or gain notoriety. Our goal was laser focused on how to make us better at something we struggled with.
The initial focus was purely on self-improvement not on creating a commercial product. However, all discoveries kept pointing back to inefficiencies with the products available at that time as well as the approach to learning. Once we connected the dots between the right equipment to produce the best learning experience, the results were immediate, measurable and undeniable. That something happened to be a jump rope. By ignoring all the noise associated with developing a "product" and focusing on developing the right "tool" we created an environment where results ruled. This made it simple to define success: we either performed better or we didn't. It was performance over presentation, authenticity over image and substance over style.
THE JOURNEY
THE PERFECT

JUMP ROPE
We developed the perfect jump rope to counter common performance miscues, which, in turn, enhanced the learning experience. The ergonomics promoted the right grip tension. The swivel connection allowed for better accuracy. The resistance levels helped develop timing. The custom sizes promoted proper form and technique. It was built durable to stand up to the rigors of intense workouts. It was, in fact, prescribed to help you get better. Thus, the Rx Jump Rope was born.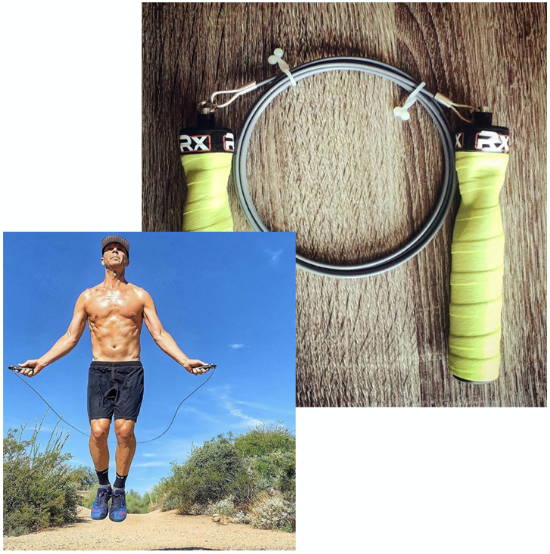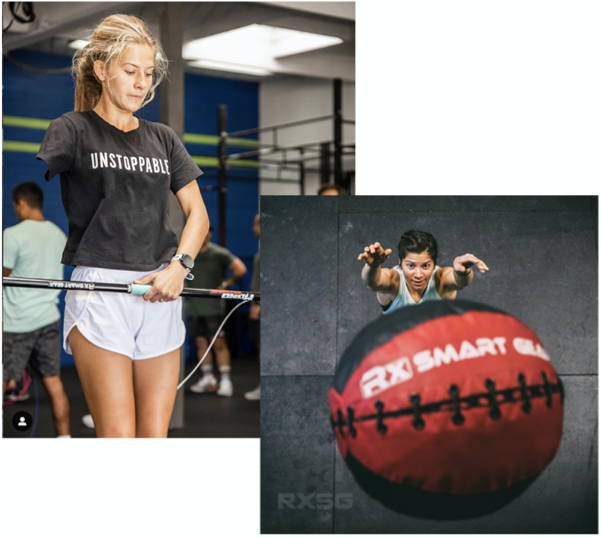 OUR MISSION
INNOVATIVE

SOLUTIONS
Over a decade later Rx Smart Gear is honored to be a global leader in jump rope design, manufacturing and training methodology with 3 patented, award-winning jump ropes. We are proud of our garage roots that lead us to multiple Olympic partnerships as the Official Jump Rope of USA Boxing, USA Wrestling, USA Judo, USA Artistic Swimming and USA Functional Fitness. We are ecstatic to provide jump ropes to world-renowned organizations such as the LA Lakers. We are humbled that more CrossFit Games Champions are using the unrivaled and award-winning EVO speed rope than any other brand. Our RapidFit adjustable jump rope brings fresh new innovation as well as an award-winning pedigree, earning 'Best in Design' in the Sport and Active Lifestyle category of 2018. We are also extremely proud to develop the world's first adaptive jump rope for persons missing an upper limb. All of this could only have occurred because we continue to ask those same two questions, 'Why are people struggling?' and 'How can we help them get better?'. Those 2 questions act as our compass and guide our mission. We are committed to innovating solutions that help our customers improve their performance and elevate their fitness everyday.